https://www.youtube.com/watch?v=8ZGyEHz5YhY&feature=youtu.be
Reliable Earthing And Drilling Services Perth
Does your construction project require drilling, earthing, earth resistant testing, or any other groundwork?
Baines Drilling Company has over 40 years of valuable industry experience and a large range of specialised equipment to provide drilling, deep earthing and water bore services to the highest Australian standards. We pride ourselves in offering an exceptional level of service including skilled and trained staff, high-quality and well-maintained equipment in order to achieve the best results for our clients. As one of Perth's leading drilling companies, Baines drilling service the greater Perth metro area and can travel to more remote country destinations through consultation.
We provide drilling services for:
Earth Rod Installation
Water Bore Drilling & Installation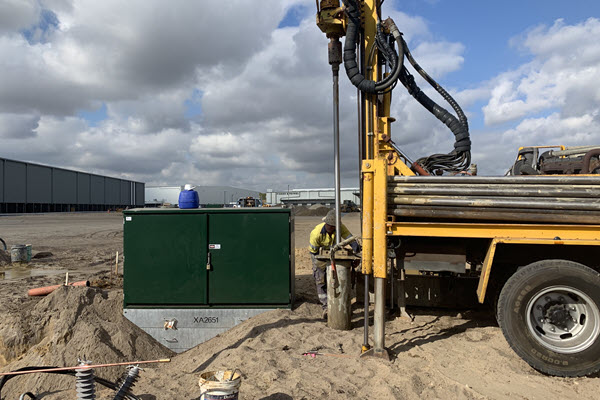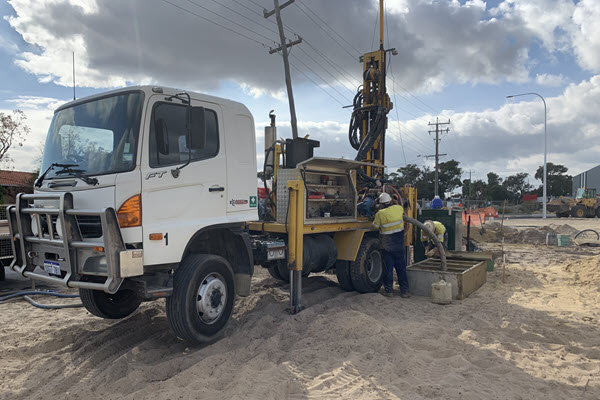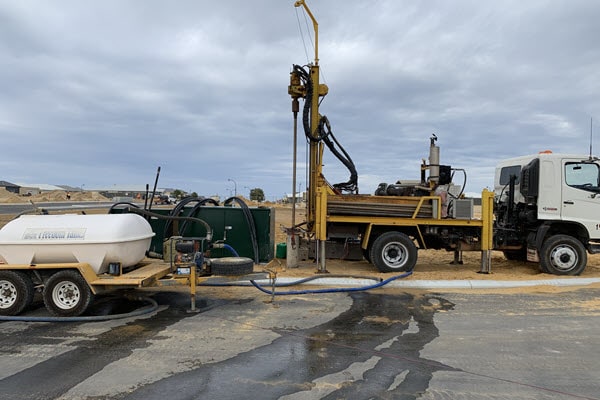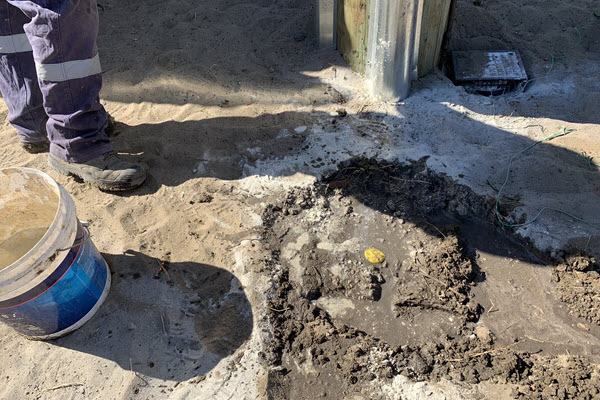 Baines Drilling provides high-quality drilling, earthing and boring services which meet Australian standards.
Drilling
We specialise in high-quality, reliable and safe drilling in Western Australia. Our comprehensive setup ensures timely outcomes to meet project schedules without costly delays in even the most challenging ground conditions. Full our full range of drilling services and contact our friendly team today.
Drilling
Earthing
We provide specialised service for earthing and installation of earth rods for power companies. We are able to carry out earthing projects in any location. We can drill holes and install earth rods in sand, clay, rock and granite. Earthing enables grounded protection of electronic infrastructures such as power poles, transformers and substation equipment.
Earthing
Water Boring
Baines Drilling contractors have drilled affordable and good quality new water bores for Perth homes for over 40 years. We are experienced in all aspects of water well drilling. A water bore is a fantastic investment and a great way to reduce your water bill and save you money.
Water Boring
About Us
Baines Drilling has been active in Western Australia for over 40 years. Starting in the late 1970s as a water boring contractor, Baines drilling made the transition in around 2005 to specialise in the installation of deep earthing for statutory supply organisations and land development companies, with specialist drilling contractors to complete even the most complicated tasks.
Baines Drilling company is a fully WA owned and operated family company, employing a small and stable workforce of skilled operators. They operate from Naval Base and are well situated to service clients in any location throughout Perth including country locations.
More about us
We build long-term relationships with our clients so we can both prosper for many years to come.
Baines Drilling maintains comprehensive health, safety and environmental management systems that are fully compliant with:
AS/NZS 4801:2001 (Occupational health & safety Systems)
AS/NZS ISO 14001:2004 (Environmental Management Systems)
AS/NZS ISO 31000:2009 (Risk Management – Principles & Guidelines)
Baines Drilling partner with industry leaders to provide a safe and efficient service to our Perth clients.
Get in touch for a quote!
Get in touch with us today
Let us know what kind of services you require
We'll get back to you with a free quote