Protect buildings, critical equipment and occupants from lightning and power surges with professionally installed earth rods and surge protection from Baines Drilling. With routinely maintained specialty equipment and professional lightning protection contractors, our team will visit your location and assess the best way to protect your property. Contact Baines Drilling today on 0419 196 989 to book a consultation.
Through creating an earthing plan and professionally installing earthing rods on your property, Baines Drilling can assist in lightning protection and surge control. When lightning hit your structure, it will preferentially strike the rod and be conducted to ground through a wire.
This reduces the chance of the lightning passing through the structure causing damage to your critical equipment, starting fires and harming occupants. Following the installation of your earthing rod, our qualified in-house electrician will perform tests to ensure all components work as planned.
Baines Drilling have professional inhouse drilling, earthing and lightning protection contractors that will work with you to install advanced lightning protection and surge control in your building. Our lightning protection contractors will work with you to provide:
Lightning Protection
Earthing
Surge Protection
Testing & Certification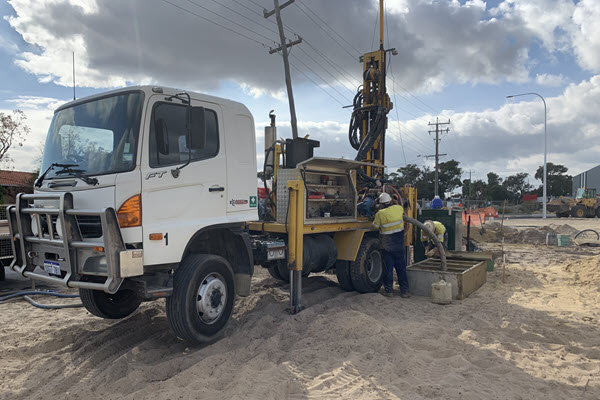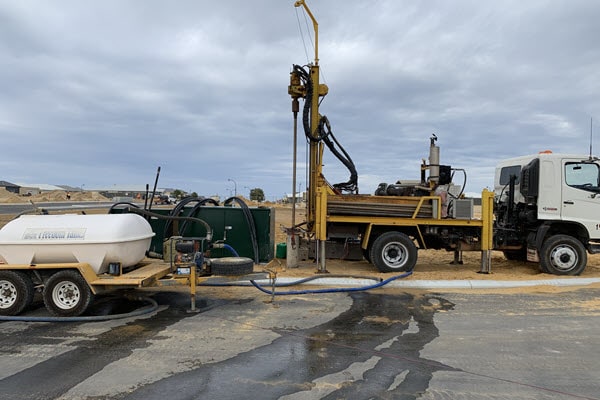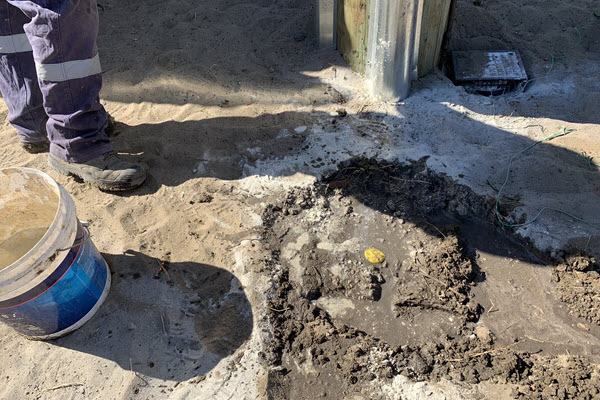 Our Specialist Lightning Protection Equipment
Using advanced machinery and equipment, Baines Drilling can provide a cost-effective lighting protection solution for any property. All contractors are licenced and trained to operate safely and efficiently. Come of our surge control and lighting protection equipment includes:
2012 Moorooka Mounted Drilling Rig,
2007 4×4 Hino Mounted Drilling Rig,
2014 4×4 Isuzu Mounted Drilling Rig,
1990 Mitsubishi Bogey Drive Mounted Drilling Rig
2009 Isuzu FXR1000 Support Truck, (7000L Water Tank)
2007 Hino Ranger Pro Support Truck, (5500L Water Tank),
1989 Isuzu 4×4 Water Trucks, (5800L)
2009 Isuzu FXR1000 HIAB Truck, (Altas Copco Air Compressor 850/350)
2007 Hino 5 Ton Tipper Truck, (Site clean-up)
2008 Elgi 1100/350 compressor unit mounted on 2010 Scania 8×8,
2007 Hino Ranger with 2009 Bobcat Excavator 3 Ton,
2008 Toyota Hilux SR5 4×4 utility,
2017 Toyota Hilux SR5 4×4 utility,
2010 S70 Bobcat loader,
2008 Boxer mini excavators, (x 2)
2012 Water Tank Trailer 2200L
Why Engage Us for Lightning Protection Services?
Additional Services from Baines Drilling
To compliment our lightning protection and surge control services, Baines Drilling also specialises in the following areas:
Drilling
Baines Drilling specialises in efficient and reliable drilling services in Perth and country Western Australia. All drilling is performed by trained contractors with work completed in a safe and professional manner. Speak to our team today to see how we can help you meet timeframes within budget by partnering with Baines Drilling.
Drilling
Earthing
With professional drilling and earthing equipment available in Western Australia, Baines Drilling provide safe and prompt earth rod installation services. By using routinely maintained and services machinery, we ensure all earth rod drilling and installation is completed in a cost-effective and efficient way.
Earthing
Water Boring
Our team of water drilling contractors can provide water boring and installation across Western Australia. This includes water bores for domestic, commercial, construction and rural applications. Save money on your water bill and have an efficient source of water with water boring installation services from Baines Drilling.
Water Boring
Get in touch for a quote!